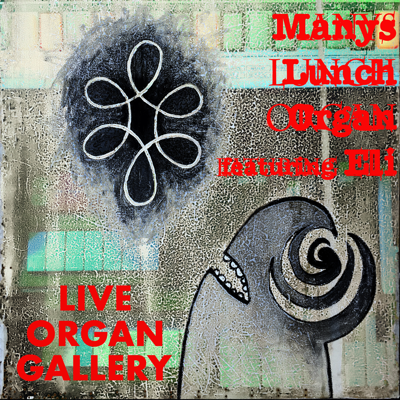 manys lunch organ with Eli
Composed, improvised, and recorded live at Gallery 0f during its final day celebration in 2014.
Organ, wobbles, loops: Dan Harrison
Guitar and Otamatone: Eli Harrison
Cover art by hj mooij.
Released May 25 2019
Total duration 38:04
© 2019 Dan Harrison and Eli Harrison. Prelude, Boogie, and Jitter contains audio samples found in the public domain.